Welcome
Welcome to Remember Neons in Ballarat, Victoria!
If you're looking to add some brightness and personality to your space, you've come to the right place.
At our shop, we offer a wide range of LED neon products in a variety of colors and styles. Whether you're looking to create a warm and welcoming atmosphere in your home, add a touch of whimsy to your office, or make your business stand out from the competition, we have something for everyone.
But we're not just about selling products - we're about helping you make a statement. Our team is dedicated to helping you find the perfect LED neon design that reflects your unique personality and style. And if you can't find exactly what you're looking for, we can even create a custom design just for you.
So don't wait any longer to add some shine to your life. Browse our selection of LED neons and let us help you make a statement. Thank you for choosing us - we can't wait to help you brighten up your space!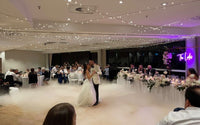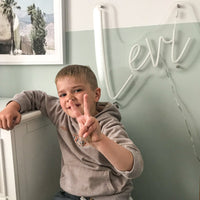 Custom Neons
Light up your special event with a custom neon! 
Neons are a great way to personalise a birthday, engagement, wedding or any special event. Or you can turn your business logo into a standout neon for all to see.
Click here to find out more and to start building your Neon now.
Create your own
Testimonials
I'm not usually one to write reviews but with their level of excellence I truly feel like I need to write something to show an ounce of my gratitude! From the prompt responses, professional conduct and incredible quality products, this company is who everyone should go to for their neon light designs! They answered all of my questions, presented me with different drafted versions and worked with me to achieve the thought in my mind! I tossed and turned over whether I wanted a neon sign for my wedding but this is something I can keep well beyond that!
Thank you for being so responsive and personable during the process! I can't wait to send through professional photos after our big day!
-Rhiannan and Lachy!

Rhiannan T, Vic
We ordered 2 lights which arrived today. From the start of the ordering process, every communication was easy, informative and consistent. The process was quicker than expected. The quality is amazing and boy does it shine brightly...
we won't be able to hang them yet as we are in the process of building.
They are going to look marvellous when we do.
Thank you guys..... impressive & stunning.

Ollie C, Qld
OH. MY. GOD. This was the single best decision I think we've ever made!We decided to gift a custom sign to ourselves for our wedding and then hang it in our Loungeroom as a keepsake. It looks incredible. Hands down so happy we bought this, if you're tossing up whether it's worth it, it's worth every dollar

The cut around the lettering makes it look clean and professional and the hardware to put it on the wall is superb. Hubby is also very impressed with all of the settings of the light (small remote) you can adjust the brightness and even strobe

Were in awe! Thank You so much for a professional and quality product

Milley T, Vic